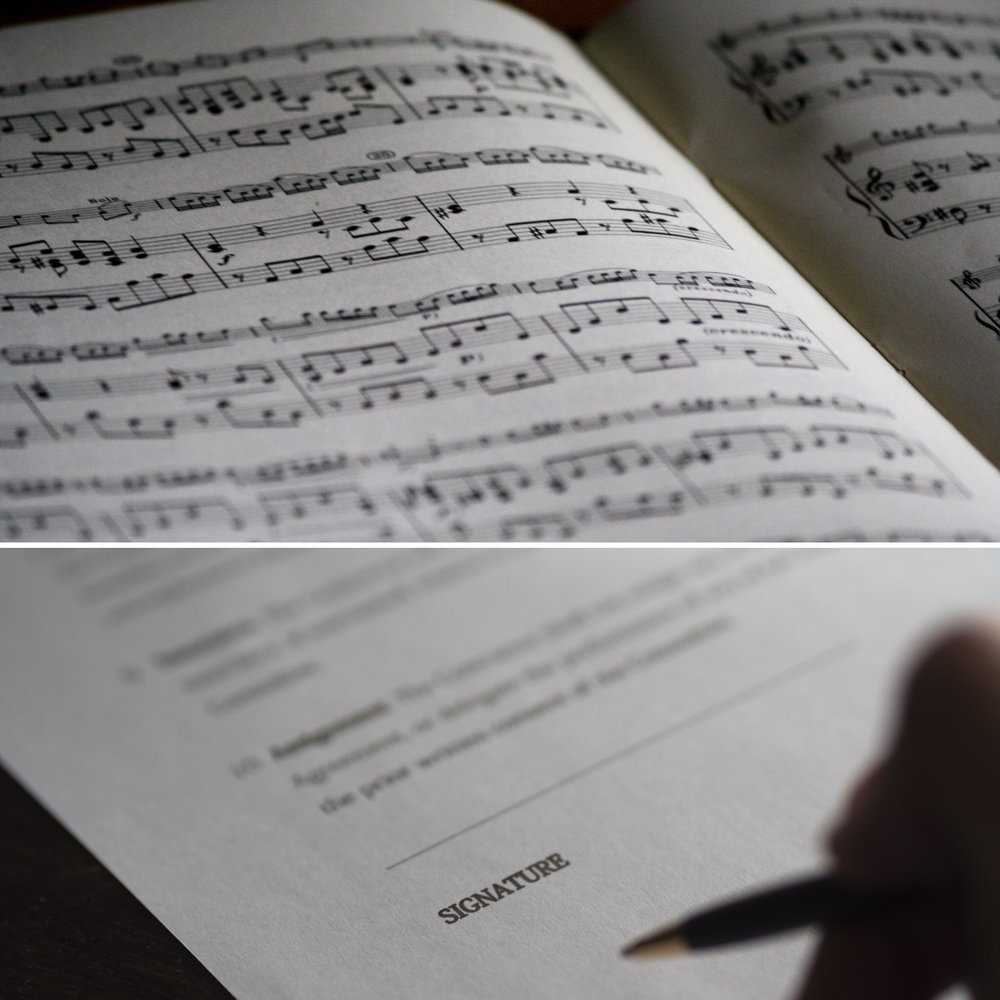 ---
For those short on time, the condensed version:
Fewer than half of California public schools provide arts education.
Have you ever benefitted from exposure to the Arts in school? Did you want to??
Click here to tell your CA Representative! The customizable letter can be completed in under 30 seconds, and you can help more students experience the Arts.
---
I'm a little biased, but I think so much can be learned from studying and participating in the Arts. Doing so can provide a community of safety and encouragement, inspire critical thinking, develop discipline, stimulate empathy, and it shouldn't be overlooked that it can also be fun.
I realize there are many greater problems in the world, but in the best of circumstances, I still find it a tragedy that not everyone has access to this experience.
I have the privilege of serving as Advocacy Chair on the Board of the SF Chapter of the Recording Academy, and part of our goal in advocating for musicians and the music industry is crusading for young people to be allowed proper exposure to music and the arts. California's Education Code already states that every student shall receive instruction in and access to music, theater, dance and visual arts as part of a complete high quality education. 
The unfortunate bit of that is the word "shall," which may as well be changed to "shall, if funding shall allow." According to the California Arts Education Data Project, only 39% of students in California public schools have access to the arts. That, of course, is primarily due to a lack of resources.
The Callifornia Alliance for Arts Education has been hard at work attempting to rectify this and bring all schools into compliance with the Education Code. In addition to the figure above, a recent email blast of theirs also states that, "students who attend schools in low-income communities are twice as likely not to receive the benefits of arts instruction when compared to more affluent communities." 
The San Francisco and Los Angeles chapters of the Recording Academy have been supporting the work of the CAAE and, through the combined efforts of these and other arts-focused organizations, have inspired California State Senator Ben Allen to propose Senate Bill 933, meant to address the problem.
The language of the bill itself proclaims that 
Pupils with access to visual and performing arts are more likely to graduate from high school. Pupils with the most intensive arts experiences show the lowest risk of dropping out, and pupils with little to no arts experience are five times more likely to drop out.
Pupils with access to visual and performing arts pursue higher education. Pupils with arts education experiences are more likely than their peers without arts education experiences both to attend postsecondary school and to earn a four-year degree.
Those are striking assertions, and unfortunately, the language of SB-933 provided online does not list the source of these claims. But if we are to assume they are factual and based on solid research, and that correlation in this case equals causation, then backing arts programs is a valuable investment, to say the least.
This brief synopsis from CAAE says that SB-933 will:
Provide $50 million in one-time grant funding targeting socioeconomically disadvantaged school districts that lack the capacity to provide access to visual and performing arts for every student

Provide incentive funding for districts with a demonstrated commitment to visual and performing arts education, in which funding may be used to match local investment for specific programs
A high quality arts education is an essential component of a student's education. The arts prepare students to enter the workforce by fostering skills that include innovation, persistence, and collaboration. In addition, the creative industries account for one out of every ten jobs in California and provide $273 billion annually to our state's economy.
I don't really know what qualifies as "creative industries," but according to my own rough calculations based on numbers I find on the internet, roughly 4% of California's GSP (Gross Sate Product is the state equivalent of the nation's GDP) comes from Arts and Entertainment. For the past few years, that has amounted to nearly $100 billion per year; which means that Sen. Allen's $50 million dollar grant proposal equals approximately one half of one percent of what the Arts industry contributes to California's economy in one year.
It's a little reckless for me to be throwing around numbers like this willy-nilly. I'm sure an economist would roll her eyes at my attempt to make an emotional argument out of haphazardly cherry-picked numbers that appear to support my case, but I'm just trying to put things in perspective.
The fact is, I think the Arts are important, and I'm not the only one. There is substantial evidence to suggest that they are invaluable to students' success, and I'd be happy to make a case that they ultimately benefit society as a whole.
This Wednesday, April 4, Sen. Allen will be introducing the latest version of SB-933 to Committee in Sacramento. A couple of representatives from the SF Chapter of the Academy will be joining CAAE Executive Director Joe Landon in showing support for the bill when it's introduced.
What can you do?
The Important Part:
Thanks for sticking with me this far. If you live in California, take action! That link will take you to the CAAE website where you can customize a letter and send it to your Representative in support of "jump-starting" arts education programs around the state. They've made it ridiculously easy, and it will only take a second to add your support and let your Representative know that this legislation is coming and should be supported.