Some new soul and pop jams (and jazz and other stuff) for your weekend...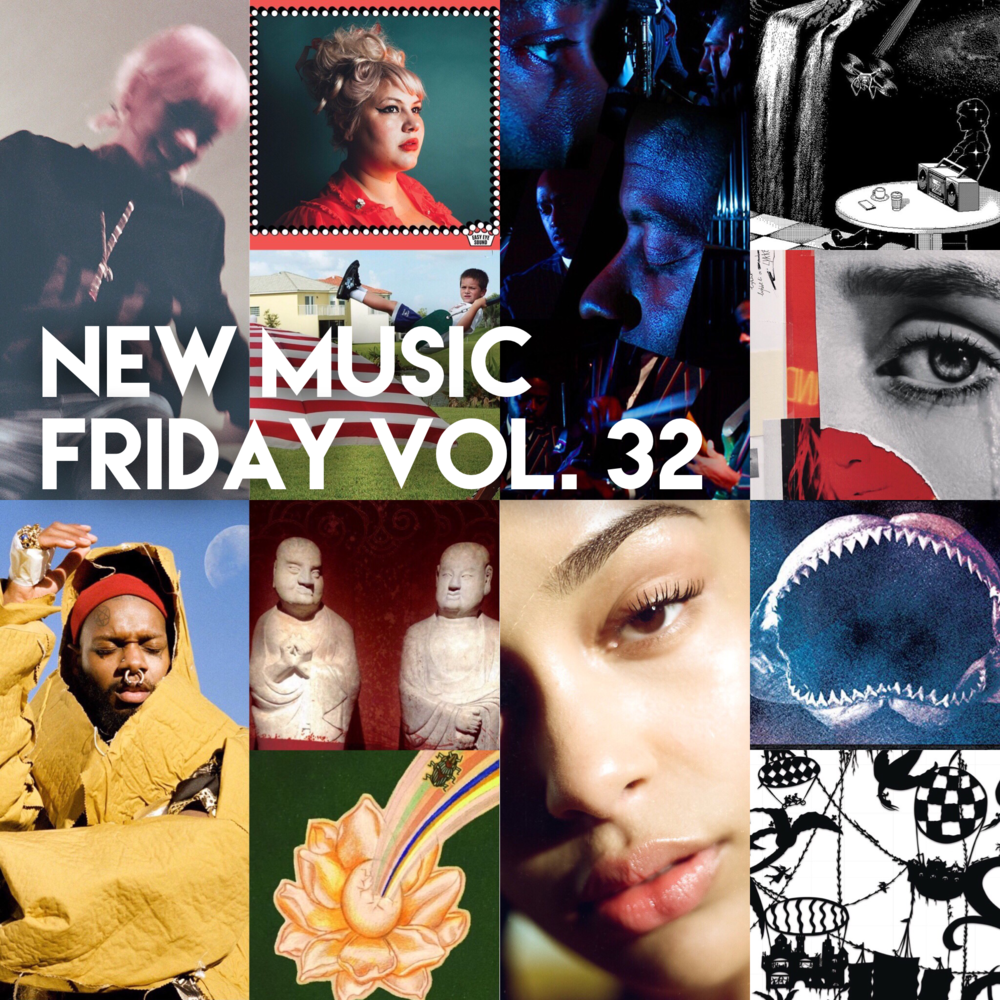 M. Ward - What a Wonderful Industry
M. Ward is a singer/songwriter/guitarist who sits somewhere in the indie/americana world with a tendency toward a throwback aesthetic. His albums are usually pretty smart. Haven't heard much of this one yet, but it seems to fit the mold.
---
Matt Penman - Good Question
Matt Penman is a jazz bassist who has played with the SFJazz Collective for many years. This is his first solo recording in a while. According to Penman in a press release, he wrote these compositions intending for them to be questions to be considered and answered by the the musicians playing them, each adding his own voice to the conversation. He's assembled a talented crew of musicians, so if you're into jazz, it ought to be good.
---
Kadhja Bonet - Childqueen
A unique mixture of modern and retro R&B with light, airy, fragile vocals.
---
serpentwithfeet - soil
There's an alternative movement of minimal, sensitive, thoughtfully arranged R&B, often with classical influences. I would put artists like Moses Sumney and Sampha in that category. If you recognize those names, you'll jump at this album. Like I did.
---
Jorja Smith - Lost & Found
Let's stick with the R&B for a minute. Jorja Smith is popping up everywhere recently, guesting on many popular tracks. This is her first full album. She has a strong, clear voice, and this album generally has a nice, laid-back feel to it. I'm very interested in digging into this.
---
Lykke Li - so sad so sexy
It's been several years since I've heard Swedish indie-pop artist Lykke Li. She lives in a kind of minimal dance-pop realm, and this release has a modern R&B lean. I haven't yet listened to the whole thing, but I might really like this.
---
River Whyless - Kindness, A Rebel
My favorite discovery of the week. I don't know who you people are, River Whyless, but I love this here music you're creating. I mean, I can read, and I have Google, so I have learned that they are a folk-rock quartet from Asheville, NC. I like the songs that I've heard, and I love how they've arranged them. They play and sing well together. I dig it.
---
Gruff Rhys - Babelsberg
Rhys' band, Super Furry Animals, have been present in my consciousness, but somehow they've escaped my ears. So this is my first time hearing him. His voice fits in the category of singers like Leonard Cohen or Lou Reed. Which is to say, it's not a crystalline, beautiful vocal quality, but he sings with character and in service of his songs. What's interesting to me here is that voice juxtaposed with an album full of intricate orchestral arrangements.
---
Shannon Shaw - Shannon in Nashville
Adding to the slew of recent recordings with a retro bent, Shaw employs producer Dan Auerbach (of the Black Keys) and a load of '60s-style strings and guitars for what sounds like a pretty good attempt at recreating that vintage vibe.
---
Lily Allen - No Shame
The AllMusic Guide summarizes Lily Allen thus: Bratty, witty, and sarcastic singer who cleverly captured the crass contradictions of the new millennium via her neo-Brit-pop albums. That about says it. The bratty bit is a little more dismissive than it needs to be, and it probably doesn't apply so much anymore, but she's been making good Brit-pop records for over a decade, and this one is no exception.
---
Dave Matthews Band - Come Tomorrow
Okay. Think what you will about me, but I don't hate hearing DMB. Crash came out while I was in high school in the mid-'90s, so there's a little bit of nostalgia at play here, but I'm glad to see he's still at it. Not one of my all-time favorite bands, by any means, but definitely a guilty pleasure.
---
Ali Shaheed Muhammad/Adrian Younge - The Midnight Hour
I don't know how to describe this collaboration/project. It feels almost like a concept album. There's a real exploration of classic R&B grooves and a roster of spectacular guest vocalists. It's jazzy, it feels like a movie soundtrack, it feels like a salon evening of laidback jams. I'd show up to this party.