To celebrate my 20th week of celebrating new music, I present to you: new music...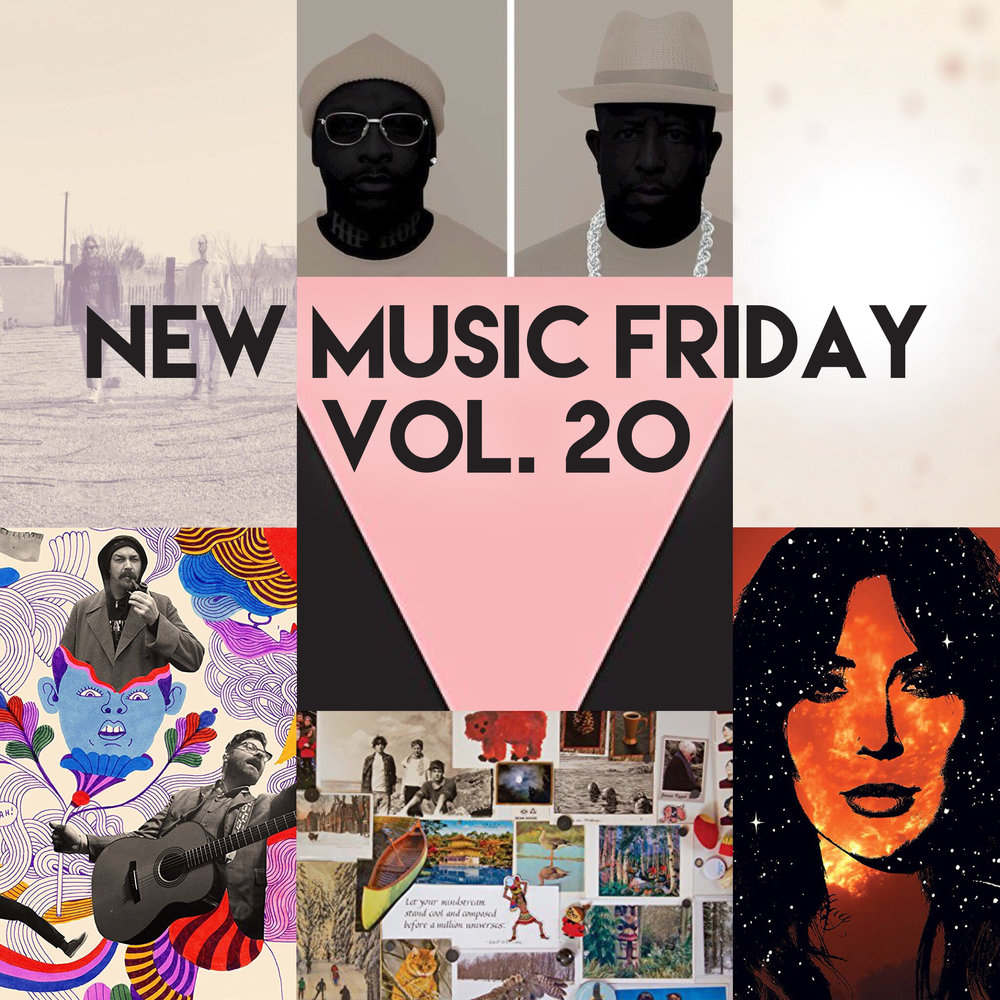 Meshell Ndegeocello - Ventriloquism
There comes a time in the life of a popular song when newness fades, and it either becomes an unquestioned thread in our cultural fabric or ages poorly and becomes one person's guilty pleasure and another's eye-roller...if it's remembered much at all.
Meshell Ndegeocello's latest release is a cover album containing mostly this type of forgotten hit. These are primarily '80s R&B jams that had trouble withstanding the test of time. So much of '80s music is currently informing modern pop music production that, in retrospect, it seems only obvious that someone would dip into the mostly-forgotten (ignored?) R&B contribution to that decade.
Any scrappy young artist might have taken on this project as an ironic archeological dig, but Ndegeochello, herself refusing to be pigeonholed by expectation of genre since her debut shortly after the close of the decade in question, gives the venture a degree of stature it might not otherwise have received.
If you're interested in an even deeper dig into this excavation, NPR has a very detailed review of the album here. And despite all the talk about obscure '80s tunes, you'll recognize this ubiquitous '90s jam thrown in the mix:
---
The Decemberists - I'll Be Your Girl
Here we have yet another indie-folk band succumbing to the lure of synth sounds from the past to bring their music into the present. It's a trend for a reason: it works. This time around, the synth facilitator is Producer John Congleton. Congleton is quite a popular guy and has produced a handful of my favorite artists, so I'm always happy to hear what he's up to.
---
Mount Eerie - Now Only
Confession time again. Lyrics are not usually the first thing I notice. Lyrical content is vastly important to me, but ever since I was a kid the music is what takes hold of me first. However, there are some artists and songwriters who demand your attention to their words. For good or bad.
Mount Eerie is not something I'm typically into. The project of Phil Elverum, this is stream-of-consciousness poetry set to music. There's a folk tradition in there somewhere. It's like Bob Dylan with a little less interest in traditional songwriting forms and a little more therapeutic live-journaling. 
What's most fascinating is that it is the follow-up album to his previous about the truly raw and vulnerable coming to terms with death of his wife four months after the birth of their only child. I can't say it's comfortable listening. I think it's not intended to be.
---
Yo La Tengo - There's a Riot Going On
I started listening to this album while on a long walk through the city. It wasn't really doing anything for me. Then it started raining, and it all snapped into place:
First, I need to stop leaving my umbrella next to the door like a dummy. Second, I was suddenly transported into the mood of this record. I don't know if Yo La Tengo set out to make a rainy day record, but that's how it makes sense to me. Now I really like it.
---
DOROTHY - 28 Days In the Valley
DOROTHY is a band led by a hard-rocking woman named Dorothy. There's a touch of blues in here, in that '60s-rock kind of way. I even hear occasional echoes of the Janis Joplin flutter without the over-the-edge signature vocal destruction that characterized Joplin. Whether that's better or worse, I suppose, is up to the listener. Joplin or not, DOROTHY rocks.
---
Dungen/Woods - Myths 003
Speaking of '60s influence. This is a special collaborative effort between Swedish psychadelic band Dungen and Brooklyn Indie-folk group Woods. It's a delightful mix of acoustic and dreamy electric guitars.
The opening track, called "Loop," is a head-swirling mixture of meters that somehow makes the eighth notes in a 10/8 meter into triplets against a 4/4 lick while one pattern is splitting the 10 beats in half and another is splitting them into 3-3-4 groupings. If that's making you wonder what the hell I'm taking about, none of it is important because it sounds cool. And that's really all that matters. 
---
PRhyme - PRhyme2
I'll say again that my audience is probably not made up of your typical hip-hop lovers, but I intend to continue including interesting hip-hop releases when I find them, for two reasons: As of last year, hip-hop surpassed rock as the number one most-listened-to genre in the United States, and I want to know more about it than I do. It's an art form I only passively paid attention to for years, and I it's now so huge and so influential, that I need to be informed or risk ignoring an important part of our culture.
Today's pick is a project from two (relatively) older hip-hop artists, Royce 5'9" and DJ Premier. Their concept is built on taking the instrumental tracks of a single artist and rearranging and sampling them under Royce's rhymes.