Some Brit-pop, some French-pop, some jazz, some funk, and so much more…!!!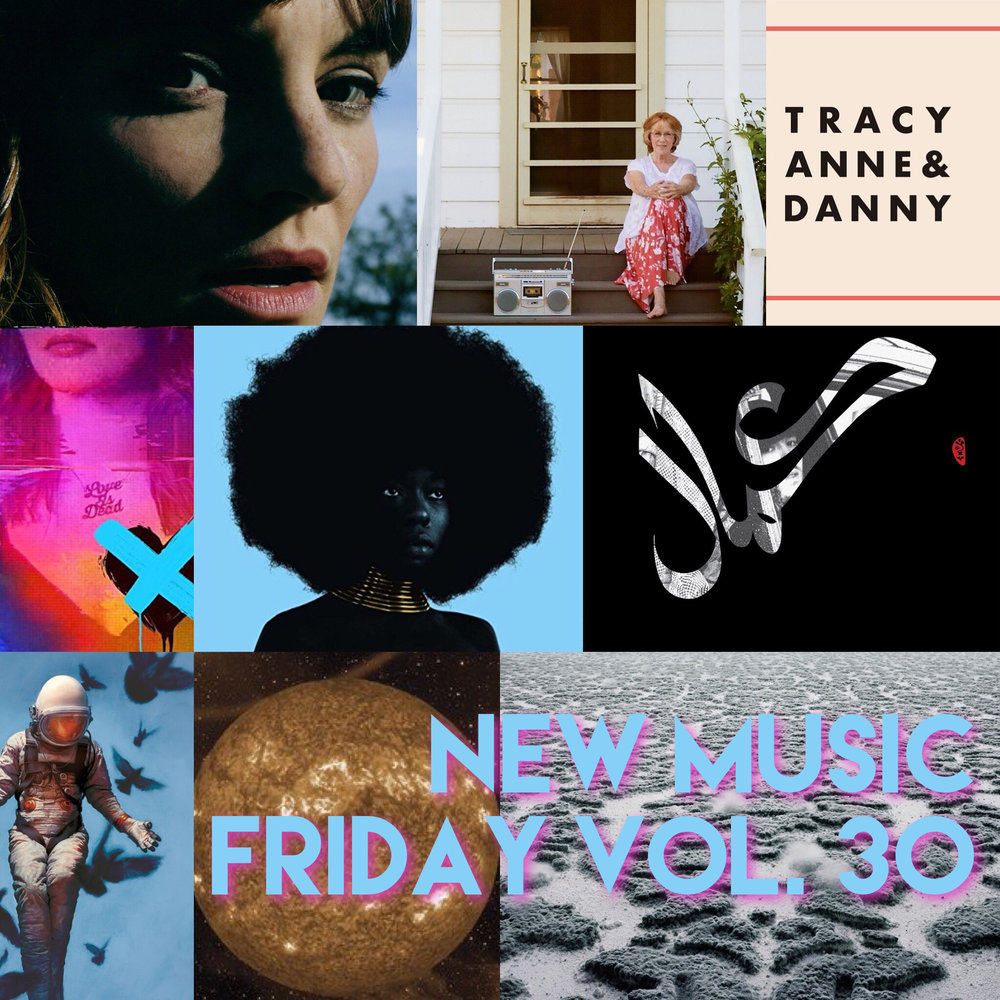 Snow Patrol - Wildness
I joined the masses in discovering Snow Patrol with their 3rd album, but major-label debut, Final Straw, fifteen years ago. This British alt-pop group had a strong run in the mid-2000s, but this is their first record in seven years. Apparently, their frontman fell into a deep depression, climbed out of it, and they wrote a pretty good pop/rock album.
---
CHVRCHES - Love is Dead
Another British pop group, this Scottish trio relies heavily on '80s-inspired snyths, and this third album of theirs is a big, strong pop record created with help from the not-Annie-Lennox half of '80s pop group Eurythmics and produced by the not-Inara-George half of one of my favorite indie-pop groups, The Bird and the Bee. (Dave Stewart and Greg Kurstin, respectively.)
---
Tracyanne & Danny - Tracyanne & Danny
Speaking of duos (I'm really getting a hang of these segues), here's a fun little retro-pop project between Tracyanne from a group called Camera Obscura and Danny from the band Crybaby. With sweeping strings, bouncy drumbeats, and upbeat sad songs, it has echoes of girl groups and Roy Orbison.
---
Joshua Redman - Still Dreaming
Joshua Redman is a marvelous and extremely successful jazz saxophonist who has pulled together an appropriately spectacular bunch of musicians for this quartet outing. Redman has played with drummer Brian Blade (maybe my favorite drummer, period) for years, and Blade plays frequently with bassist Scott Colley. The quartet is rounded out nicely with creative trumpet player Ron Miles.
---
Jennifer Warnes - Another Time, Another Place
Warnes has been recording for 50 years. If you've heard "(I've Had) The Time of My Life" or "Up Where We Belong." you know her voice. She records her own albums only seldomly. Like her last, in 2001, this is an album of heartbreakingly, beautifully-sung cover tunes.
---
Halo Maud - Je suis une ile
I'm a sucker for French pop music. This falls into that vaguely '60s-inspired genre that could be called neo-psychadelic pop. There's much about the production of many French artists that I love. Maybe it's all the bread and cheese.
---
Kamaal Williams - The Return
Have a bit of '70s-influenced, trippy jazz-funk for your weekend. London keyboardist Kamaal Wiliams channels his inner-Herbie Hancock for this laid-back funk set.
---
Brownout - Fear of a Brown Planet
You need more funk in your life. Also guided by '70s-era funk, this is a first-rate octet out of Texas creating new grooves for you and me. This album is inspired by a Public Enemy album with a similar title.
---
Sudan Archives - Sink
A soulful EP from an up-and-coming violinist/singer/songwriter. I love a good slamming together of genres. This doesn't disappoint in that category.