Janelle and some other (seriously) great music. 
But Janelle...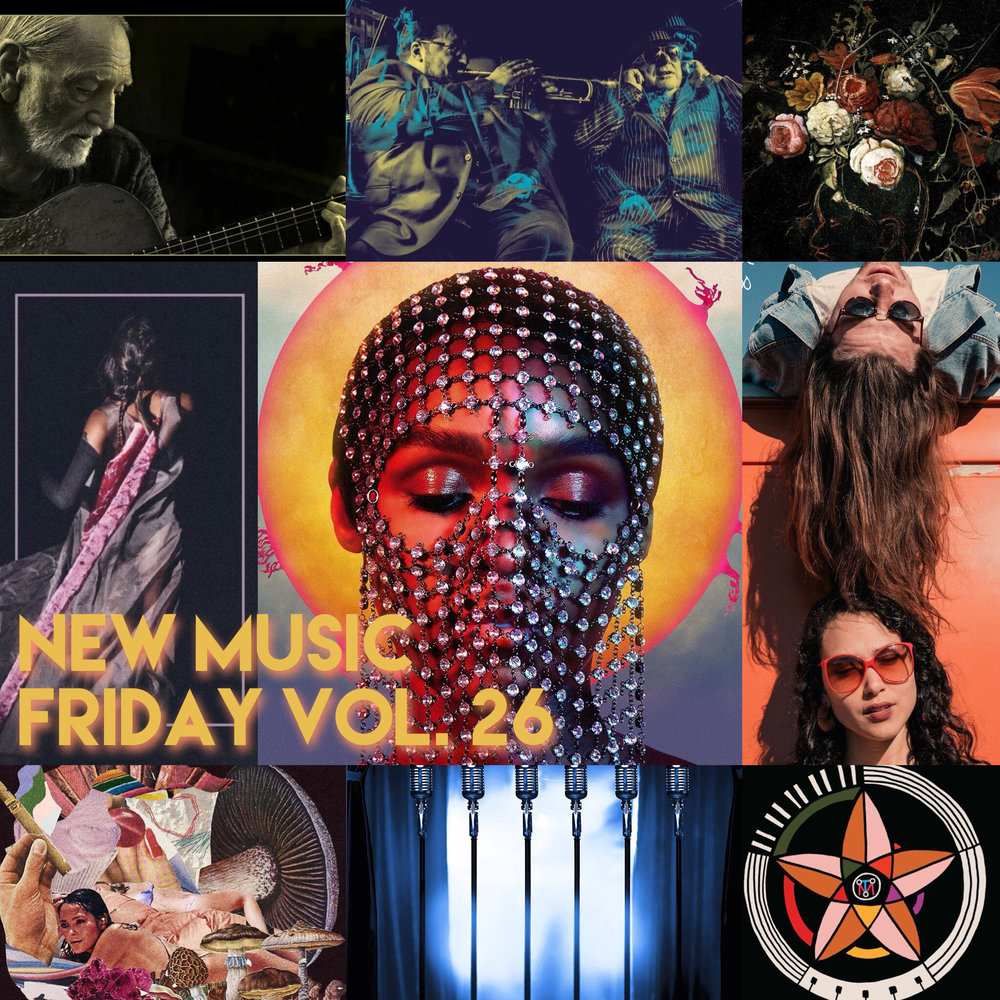 Janelle Monáe - Dirty Computer
Excitement barely begins to describe my anticipation for this release. If you haven't read my recent post about Janelle Monáe, that'll answer a few questions. In all cases but this one, I listen to at least some, if not the entirety, of each release before writing them here, but the whole point behind these posts is to highlight music I'm looking forward to listening to over the coming week. It feels dangerous to hype up a release this much without having heard a second of it, but I have faith in Ms. Monáe. 
I'm not sure how to choose a video I haven't seen yet, but I guess I'll just share the one that's currently featured on her youtube page. I hope you (we) enjoy! 
---
Half Waif - Lavender
If not for the afore-mentioned Monáe, this would easily be the highlight of the week. Lavender is the second full-length album from this Brooklyn-based electronic indie outfit, but it's the first I've heard them. I'm hooked. I dig all of this, especially front woman Nandi Rose Plunkett's voice and songwriting. Plunkett is apparently classically trained, which doesn't mean this is classical music, but it does mean she has great control of her voice and uses it to great effect.   
---
Dr. Dog - Critical Equation
By now, Dr. Dog are well-established players in the indie folk rock movement. Their tenth album, Critical Equation is another great addition to their catalog. 
---
Willie Nelson - Last Man Standing
Last Man Standing comes running out of the gate with a rollicking title track in which the 84-year-old Nelson playfully contemplates his the friends he's lost and whether he wants to outlive the rest or not. The whole album is a mischievous contemplation on death being around the corner ("Bad breath is better than no breath at all"). Nelson's band is exceptional, and he sounds like he has more than a few albums and tours under his belt, but still unmistakably fresh and strong.
---
Cicada Rhythm - Everywhere I Go
A kind of roots-rock, indie-alt-country duo with a great sophomore album.
---
Stimulator Jones - Exotic Worlds and Masterful Treasures
Gently groovy and lightly funky, this debut album draws from decades of classic R&B styles.
---
Take 6 - Iconic
Since I first heard them in high school, I've wanted to be a member of Take 6. There are more than a handful of reasons that won't happen. This is an album of covers paying tribute to artists and songs they love. It's produced more in the style of modern a cappella groups than most of their previous efforts, which makes the sound a little less like Take 6 than I prefer, but they're following the trend. As with any group/artist, some of their projects are better than others, but I still love hearing what these incredibly talented men are up to.
---
Van Morrison/Joey DeFrancesco - You're Driving Me Crazy
I've been writing these posts for just barely more than six months. This marks the third Van Morrison record to be released in that time. That's insane.
Joe DeFrancesco is becoming a legendary jazz organist as well as a trumpet player. This recording features Morrison sitting in with DeFrancesco's quartet. Like the other two albums released recently, this one sees Morrison comfortably sitting in that bluesy jazz vibe with a handful of standards and another handful his own original tunes. 
Also, the live shots in this video look suspiciously like they're on the SFJAZZ stage in San Francisco. ;-)
---
Aisha Badru - Pendulum
A beautiful singer/songwriter debut album, Pendulum, is about the human experience of "swinging between good and bad."
---
Speedy Ortiz - Twerp Verse
If you like your indie rock with a little grit, a bit of '90s reverence, a dash of punk attitude, and a political bite...