A spectacular jazz/chamber music collaboration, phenomenal country music, and some pop music to round out your weekend activities...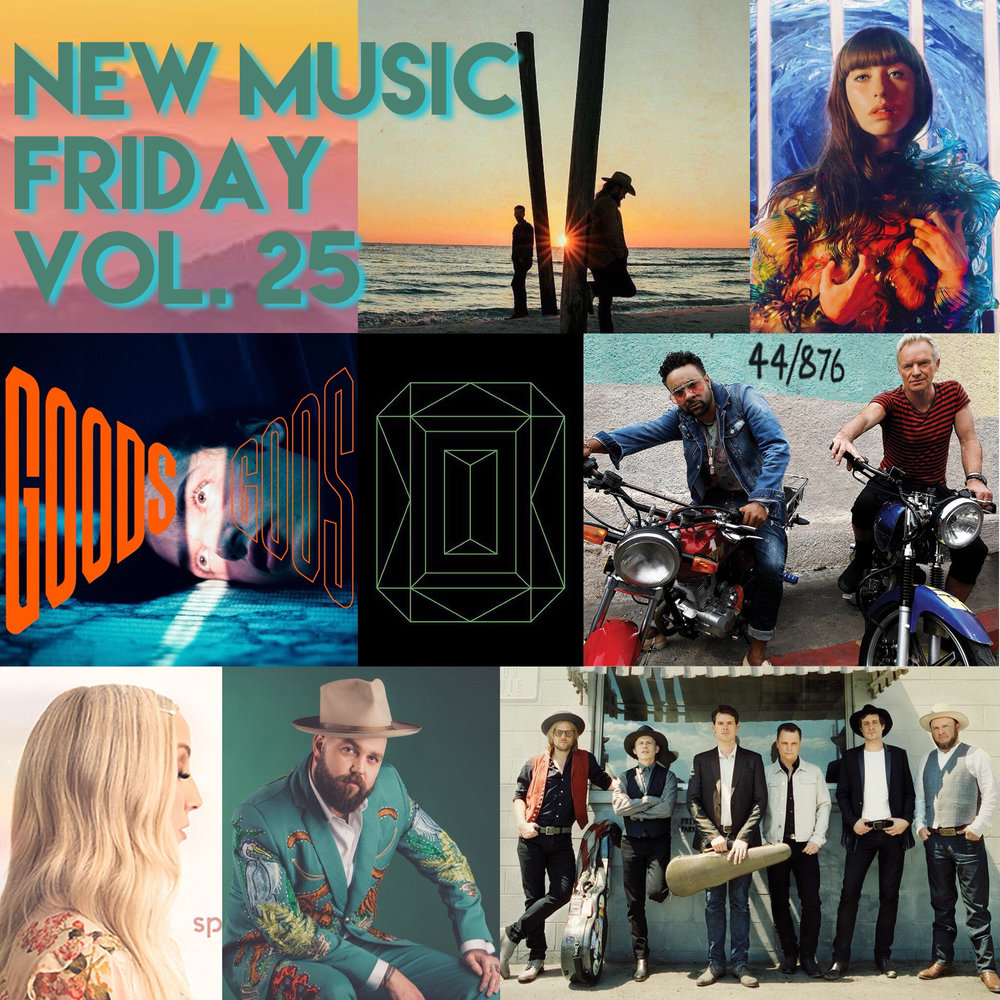 Edward Simon - Sorrows and Triumphs
I'm excited about this record.
Edward Simon is an extraordinary Venezuelan jazz pianist who now lives in the Bay Area and plays with the SFJAZZ Collective. His writing is very compositional and complex. Brian Blade is my favorite drummer, and he composes new colors and symphonies with every strike of his kit. David Binney is my favorite lesser-known saxophonist out of NYC. I discovered his music 15 years ago, and when I learned that he had a regular gig in the West Village while I lived in New York, I was there all the time. I know less about Scott Colley, the bass player, but I will pay more attention since he's playing with these smart, imaginative, and highly inventive musicians. 
Adding to the compositional nature of this recording, Simon has Imani Winds, a classical woodwind quintet that's made its name for doing adventurous new work, join his quartet of jazz musicians. Vocalist Gretchen Parlato lends her voice to a few of these compositions, too. Overall, this is a rich and beautifully executed project.
---
Sting & Shaggy - 44/876
I discovered the Police (and therefore, Sting) in my late-teens/early 20s, while studying Vocal Performance in college. I was exploring my tenor voice, and I credit Sting amongst a few artists who inspired me to stretch higher into my range than I thought possible. At that age, I couldn't understand how a guy could sing so high in his chest voice. I wanted to do that. So Sting and his music had a major influence on me at a crucial time. I really want to give the benefit of the doubt to artists I love. I will attempt that with this album; I don't expect it to be easy. <sigh>
---
Kimbra - Primal Heart
Kimbra is a New Zealand artist who was launched into radio ubiquity on Gotye's "Somebody That I Used to Know" back in 2011. She creates adventurous pop music of her own. She's a little quirky and very talented. 
---
Hearts Hearts - Goods/Gods
I met my Austrian wife in Vienna, so it's kind of fun to be able to highlight a good band from Vienna this week. (It's the little things.)  From the band's press release:
It was on January 1, 2016, during the release of their debut album, Young that independently of each other, Peter Paul Aufreiter and Johannes Mandorfer sent sound snippets over to Hearts Hearts' singer David Österle. Within the same hour, he'd received an aggressive jazzy piano loop—'Phantom'—and an electronic drum take recorded overseas in 'Island' (the German word for the country of Iceland). Österle frantically began attempting to put these disparate pieces together; to synchronize what was never meant to be unified, and start singing over the results.
The results are great, and the rest of the album draws its inspiration from this process. I can't wait to hear the whole thing.
---
Lord Huron - Vide Noir
A new recording from the LA-based Michigander, Ben Schneider. This is an indie rock album that feels at home in a wide expanse. It's like you're midway through a long road trip, and you need a soundtrack to accompany how vast everything suddenly feels.
---
Brothers Osborne - Port Saint Joe
My country music tastes are very narrow. If it doesn't arrive from an obvious path of folk or bluegrass, I'm likely to turn it off. But this project is about introducing myself and others to new sounds and staying open-minded...as much as possible. The Brothers Osbourne (who I almost mistook for the Rocky Top-famed Osborne Brothers. No one outside East Tennessee knows what I'm taking about.), have a little bit of rock in their country, and I almost turned it off, but actually, it's pretty good. I'll listen to this whole thing at least once. 
---
Joshua Hedley - Mr. Jukebox
Now, this is country music. Whoa.
Joshua Hedley has created a deeply original, faithfully beautiful throwback project. Everything about this recording sounds like country music records of the '50s and '60s. His songwriting, his performance, the arrangements. Hedley so precisely captures the character and the spirit of these old-time recordings, it hardly seems possible. This is a remarkable achievement infused with reverence and heart.
---
Old Crow Medicine Show - Volunteer
It's like a bluegrass party. Is that called a county fair? I don't know, but it's fun.
---
Ashley Monroe - Sparrow
Since we seem to be in country corner, let's toss another one into the mix. Monroe has a twinge of country with healthy helpings of strings and pedal-steel guitar.