This week, they're few, but satisfying...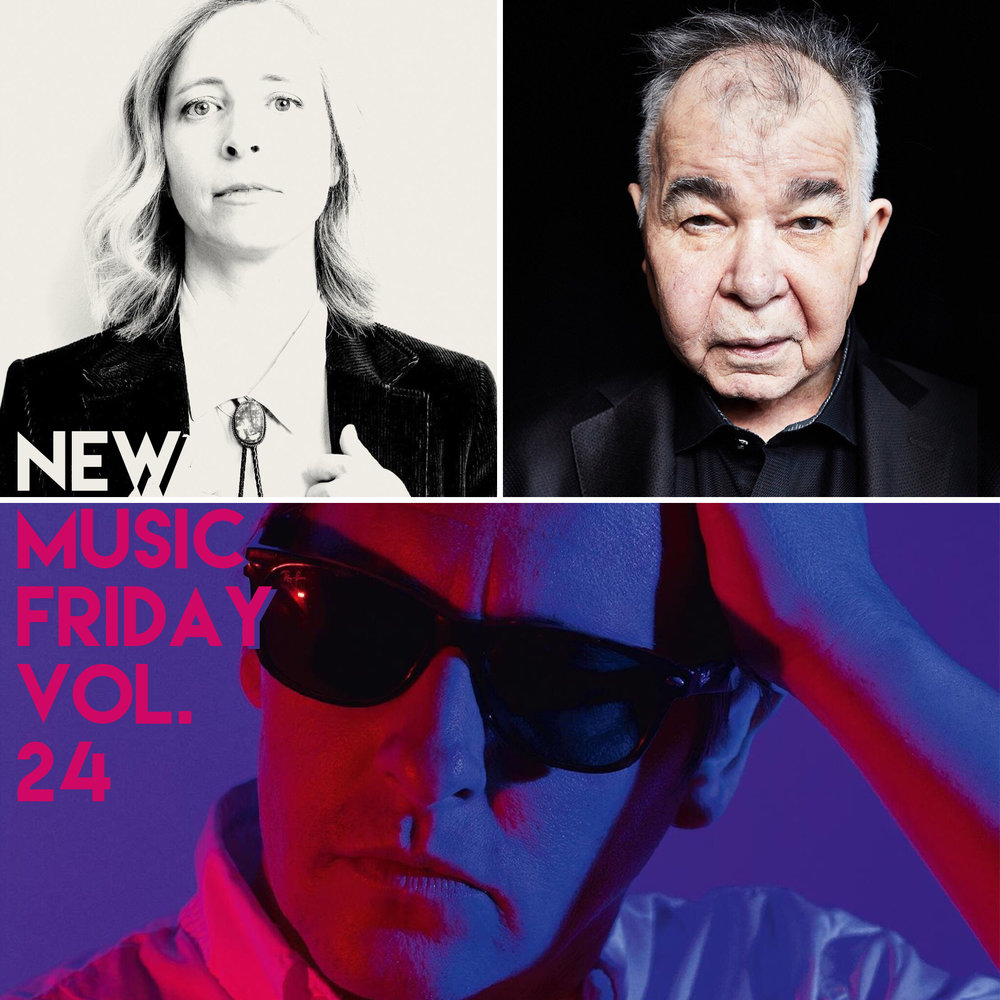 Each week, I try to sort through the upcoming new releases to find things that I think might be interesting to listen to. The last few weeks have had a plethora of choices and some great music. Sometimes I include titles that I'm a little skeptical of, but I think they might have some redeeming value hidden in there if given the chance. Other times, I just chuck the releases I can't care about. And sometimes I miss a few.
This week, there are fewer releases than there have been recently, and still fewer that I care about. For instance, I could have presented the new Derek Smalls album. Spinal Tap fans will recognize him as the bass-playing character portrayed by longtime Simpsons cast member Harry Shearer. I mean, it's an amusing project, but I just can't care. I listened to a couple of tracks, and It's mildly humorous in spots and has an impressive list of guest stars, but, well...I've already written more about it than I wanted to.
So this week, I introduce you to two good records:
---
Laura Veirs - The Lookout
Laura Veirs makes her own type of smart, quirky, alt/indie/singer/songwriter kind of music. She got my attention with her first Nonesuch release, Carbon Glacier, back in 2004. She's been off the Nonesuch label for 10 years or so, but she continues to make lovely music, including the fantastic 2016 collaboration with Neko Case and k.d. lang.
From the very moment I pressed play on this latest release, I thought, "ooh, I'm going to like how this sounds." Produced by her longtime producer and husband, Tucker Martine, Martine has produced, engineered, or mixed an extensive list of artists whose records I love to love.
---
John Prine - The Tree of Forgiveness
Sigh. Here's another living legend whose music I have simply never taken the time to explore. At least a few people I know are shaking their heads in shame.
So, shameful or not, my first true introduction to the 71-year-old folk singer-songwriter John Prine will now exist in this, his first record of new material in 13 years. It is charming, clever, and heartfelt. And now I need a history lesson.
---
Josh Rouse - Love in the Modern Age
Josh Rouse had me hooked on his music in the early- to mid-2000s. There was a playfulness and a lightness to his songwriting and production, well-crafted grooves and delightful melodies. Since then, he's moved to Spain and grown more serious and introspective in recent years, and while I still respect his artistry, I've found myself less interested.
Love in the Modern Age is a kind of return to form. In 2003, Rouse released an album called 1972 that was very appropriately inspired by the sounds of the early 1970s. He gets the rabidly-infectious '80s bug for this album, employing the light synth sounds of the early-'80s, and creating a collection of songs that feel like they'd have fit nicely inside a John Hughes film.