The Transfer, Blues, Cuba, Brit-Pop, Indie-Rock, Country, and a few wild experiments.  Tunes for your weekend...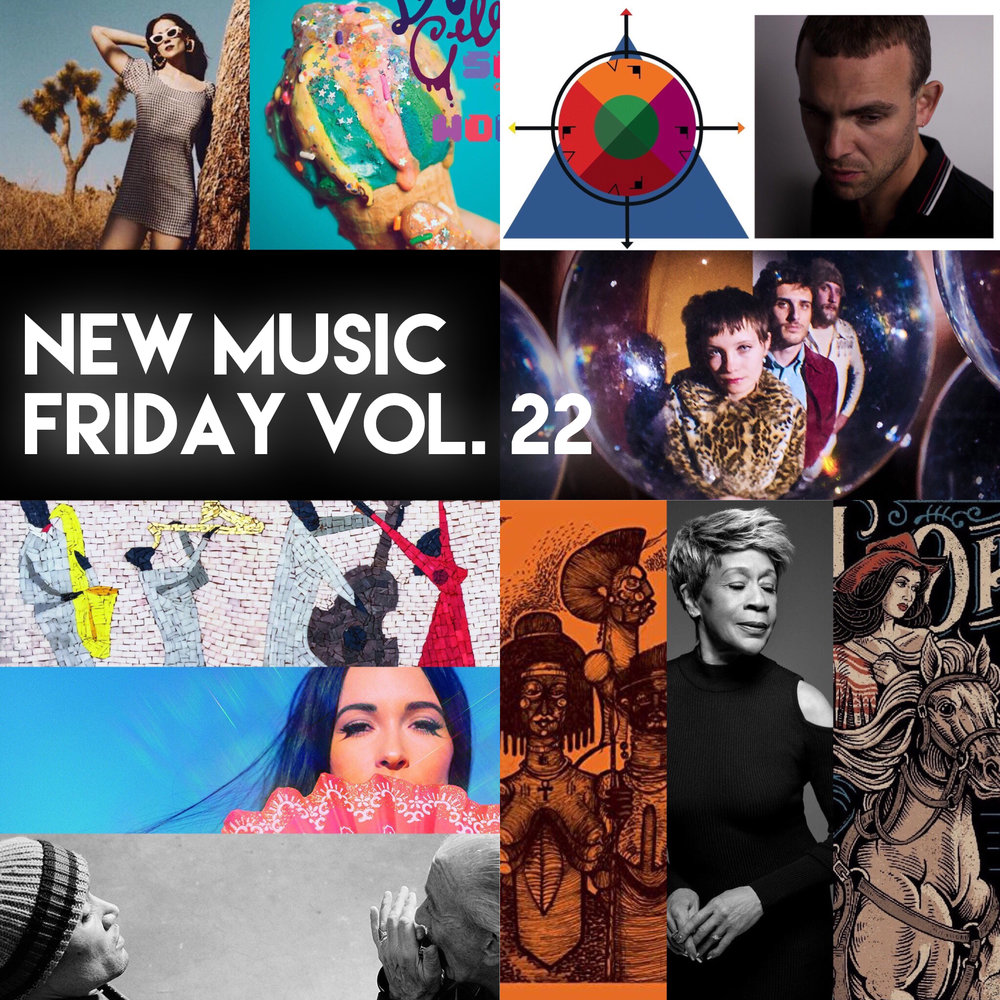 Ben Harper + Charlie Musselwhite - No Mercy in This Land
Ben Harper has long relied on the Blues as a foundation for his music. Charlie Musselwhite is a veteran blues singer and harmonica player. This is their second collaboration because they fit really well together (John Lee Hooker thought so, too, which is why he introduced them to each other in the late '90s). This is traditional blues in the laidback style.
This little mini-documentary about the album is touching...
---
The Manhattan Transfer - The Junction
Tim Hauser, founder of this legendary vocal group, sadly died in 2014. This is the group's first recording without him. Produced by original-Take-6-member-turned-producer, Mervyn Warren, this album captures the spirit of classic Manhattan Transfer with a few modern elements. Fans of the group are likely to find something here that will make them smile, and honestly, Cheryl and Janis sound as good as they ever have...if not better.
---
Kate Nash - Yesterday Was Forever
Kate Nash was part of the whole British pop/soul revival of the early 2000s that introduced us to people like Lily Allen, Adele, and Amy Winehouse. Though, she's poppier and angstier than her counterparts and much more akin to Lily Allen. The two both came to prominence during that short window of history when MySpace was the way to jumpstart your music career. Ha!
---
Kacey Musgraves - Golden Hour
Musgraves is wildly popular, but she's almost too close to the pop side of the pop/country line-straddlers for me to be hooked. Still, she is talented and has a clear and gentle voice, and even if it's not likely to make my Top 10, it's still worth a listen.
---
The Shacks - Haze
Haze feels like a time-warp. Jangly, psychedelic, and poppy, in a very '60s-throwback sort of way. They may as well have taken the title of this album from a description of lead singer Shannon Wise's voice. It's quiet and ethereal. Mostly, this makes me feel like I want to bring back the word "groovy."
---
Amen Dunes - Freedom
A personal and exploratory indie-rock album from this project of Damon McMahon, in which he visits childhood, his mother, and father. The atomosphere is set nicely through cool production and McMahon's vulnerable singing.
---
Bettye Lavette - Things Have Changed
Some more classic blues from a classic soul/blues vocalist. But this time, Lavette is visiting the words and music of Mr. Bob Dylan.
---
Sons of Kemet - Your Queen is a Reptile
Sometimes I like off-the-wall things. This could fall into that category. This band is comprised of a saxophone/clarinet, tuba, and multiple drummers/percussionists. The result is a weirdly, experimentally sparse but rich street party. It's political music, highlighting nine influential black women, and is punctuated with Afro-Caribbean beats.
---
Lindi Ortega - Liberty
This is a unique and beautiful alt-country concept album inspired by frustration, a new beginning, and Ennio Morricone and Quentin Tarantino. Intrigued? Me, too.
---
Orquesta Akokán - Orquesta Akokán
I have always loved Cuban music. Since my wife is a percussionist, playing primarily congas, I have recently had the pleasure of reopening my ears to classic Cuban recordings, catching up on truly spectacular music and artists that I have not previously been introduced to. 
This is a new collection of Cuban musicians with exceptional pedigree, and this project, which was recorded in a legendary studio in Havana, feels like it could have come from the archives of some of the greatest sessions of this style of mambo from the '50s. Turn it on, and prepare to dance.
---
Daphne & Celeste - Daphne & Celeste Save the World
Bright and wacky pop music. If you like weird flavors that might leave you bouncing around and smiling with the possibility of a toothache, this album from Daphne and & Celeste will likely sate that sweet tooth.